Grasshopper
Soccer
Makes
a
Splash
in
the
UK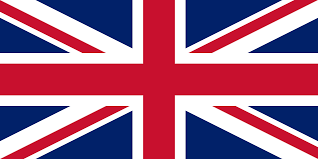 It's no secret that children who play football are more likely to do better in school, have a healthier lifestyle and even feel happier.
Grasshopper Soccer Makes a Splash in the UK
It's no secret that children who play football are more likely to do better in school, have a healthier lifestyle and even feel happier. But what if there was a way for kids to enjoy the fun of playing football while also developing essential life skills? Enter Grasshopper Soccer!
What Is Grasshopper Soccer?
Grasshopper soccer programs are designed for children aged 2-12 years, providing children with the building blocks they need to develop their character and improve their confidence at the same time.
Our programs are designed by age group, providing the appropriate skills needed to take on every challenge in life while having a fun time.
With over 30 years of experience creating successful football programs in Australia and New Zealand, we have now expanded our programs to include UK residents!
What Are Some Benefits of Grasshopper Soccer?
Grasshopper Soccer is not only great for developing skills needed to play football, but also life skills such as teamwork, empathy, communication, and perseverance. Children and parents alike love our programs for a variety of reasons, including:
Increases Confidence
Our games are designed to promote teamwork, acceptance, and healthy competition. We push our kids to be their best and improve themselves as they progress through the program. As their skills begin to grow, so does their confidence to take on challenges they face in everyday life.
Reaches Children at an Early Age
It's never too early to teach kids the skills they need in life. Our age-appropriate programs help kids learn communication, relationships, and social awareness without the pressure of an ultra-competitive environment.
Increases Health And Physical Activity
It's easy for children to lead a sedentary lifestyle. However, with the help of Grasshopper Soccer, they will develop healthy habits. Even if they only participate in one or two sessions a week, they'll benefit from the regular exercise. In addition, kids who participate in sports have stronger muscles and lower body fat!
Make New Friendships
Grasshopper Soccer is a fun and social activity for children. They will have the opportunity to form friendships with other kids in the program, as well as make new friends that they may not have met otherwise!
Every Kid Is Welcome, Regardless of Skill Level
We want all children to be able to participate in our programs. We have a wide range of games and skills for every age group so that all kids can enjoy themselves! All skill levels are welcome. There is no prerequisite (besides age) required to become a part of the Grasshopper soccer team!
Find A Grasshopper Soccer Program In The UK Today!
Grasshopper Soccer programs are valuable additions to a child's development while offering a safe and fun way to learn and play.
We are excited to be able to offer our Grasshopper soccer program in the UK. If you have any questions, feel free to reach out! Click here for more information on how we can help your child improve their confidence and develop character through our innovative programs.